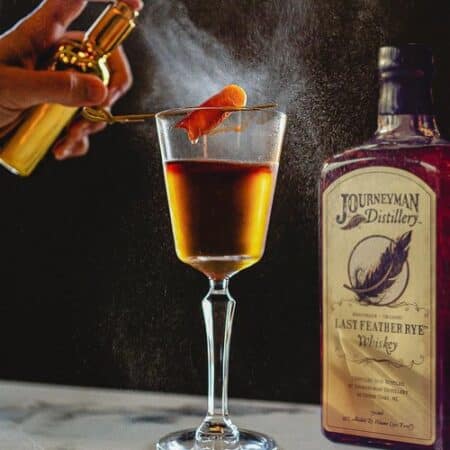 Ingredients
Fernet Rinsed Glass
2 oz Last Feather Rye
½ oz Espresso Infused Sweet Vermouth
½ oz Velvet Falernum
2 dashes of orange bitters
Angostura Mist
Instructions
Start by rinsing your nick and nora glass with fernet branca, throw out excess liquid.
In a stirring glass, add orange bitters, velvet falernum, espresso infused sweet vermouth, and last feather rye. Add one scoop of ice and stir.
Strain into Nick and Nora glass, add angostura mist, and an expressed orange peel as garnish.
Recipe
Emily Sego | Louisville, KY
Mixology Madness Fab Four - 2022
Read More
Back to Recipes