A WEE PIECE OF SCOTLAND IN THREE OAKS
MON – SAT
11:30 AM
SUN
10:00 AM
CLOSES 20 MINUTES PRIOR TO OFFICIAL SUNSET (EASTERN TIME)
$9 fee includes a souvenir Journeyman golf ball | No charge for children 12 and under
Yes! Cocktails are permitted on the greens for putters 21 & over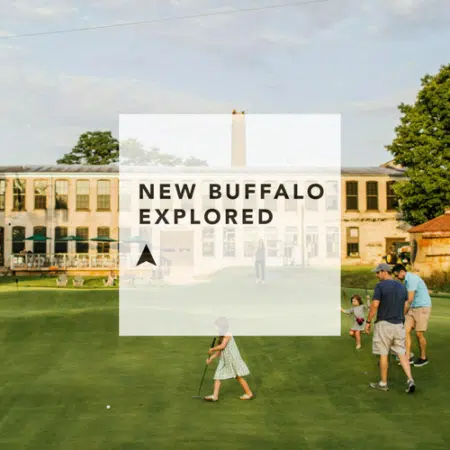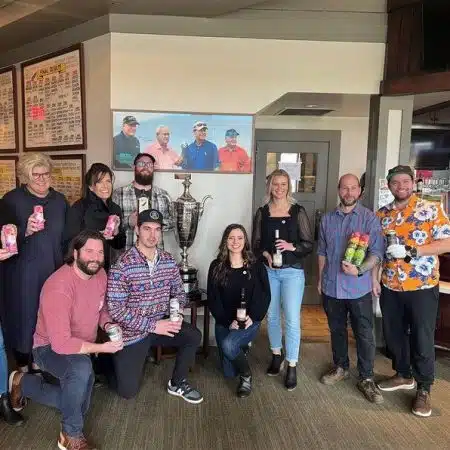 Participating Breweries, Wineries and Distilleries Announced for the Makers Trail 19th Hole Pavilion
February 23rd, 2022
KITCHENAID SENIOR PGA 2022 - HARBOR SHORES
Read More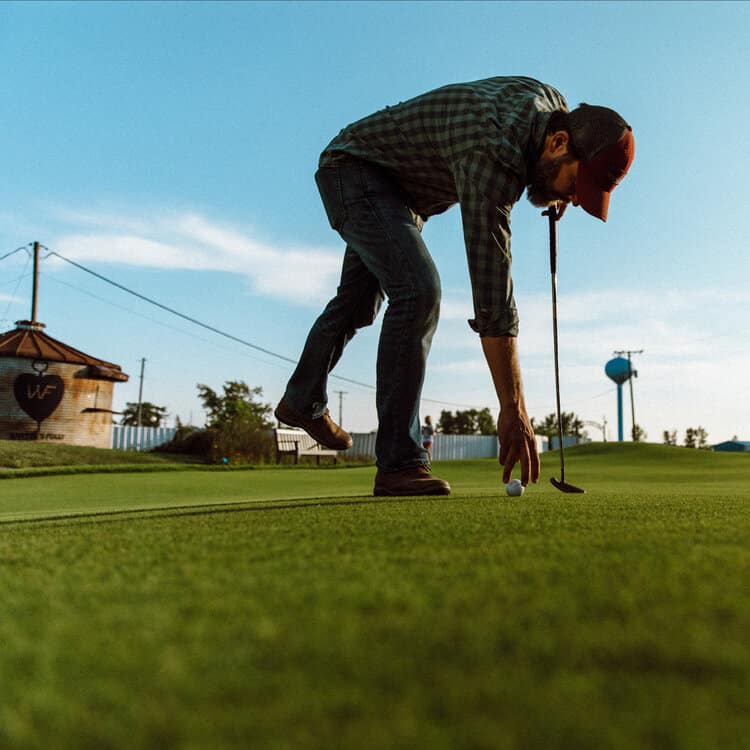 THE HISTORY
Welter's Folly is our family–friendly, 30,000 square foot public putting green located behind the distillery. The 18-hole course features dramatic mounding inspired by the famous Himalayas Putting Green in St. Andrews, Scotland where Journeyman Distillery owner and founder Bill Welter resided.
Welter conceived the idea for the putting green after a hike through the Sand Hills of Wisconsin and a wee dram of Last Feather Rye with friend and course developer Craig Haltom. Like Bill, Craig also lived in Scotland for several years while obtaining his degree in Landscape Architecture at Heriot-Watt University in Edinburgh.
Welter's Folly is one of the many ways we're bringing a little piece of Scotland to Three Oaks, MI. The green is named after New Jersey's Pine Valley owner and developer George Crump and the challenges or "folly" in building the now famous golf course. Believed to be one of the 10 largest putting greens in the world and the largest not affiliated with a golf course, Welter's Folly is truly a sight to see.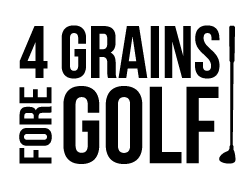 1% of all sales from Silver Cross Four Grain Whiskey are donated to organizations that inspire youth through the game of golf. Annual donations are made by state, dependent on sales of that respective state.
LEARN MORE