Barrel-Aged Brewfest Blasted Into The Next Decade In Street Style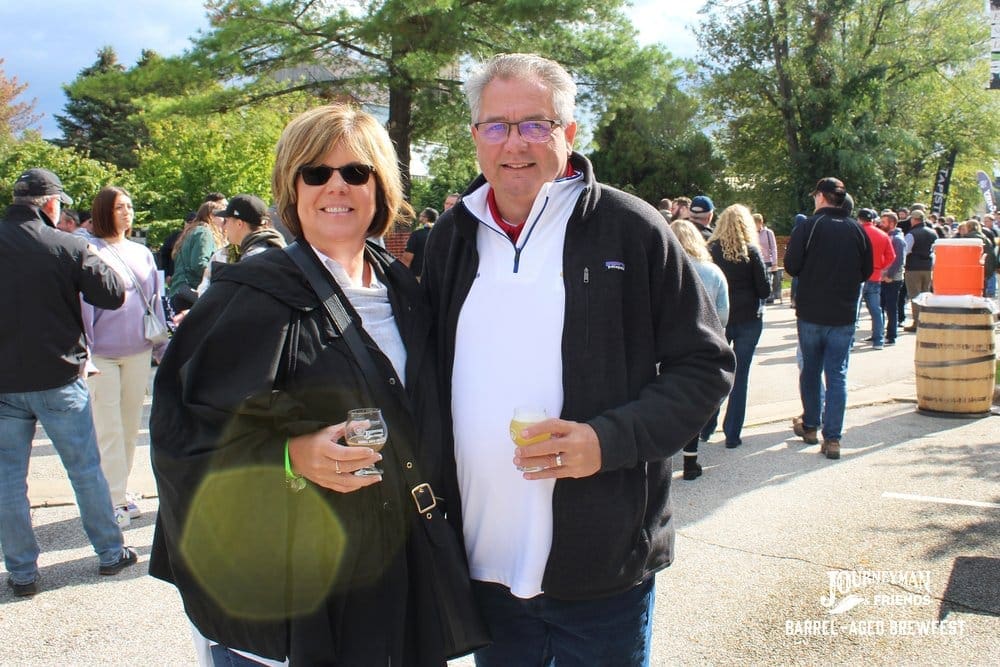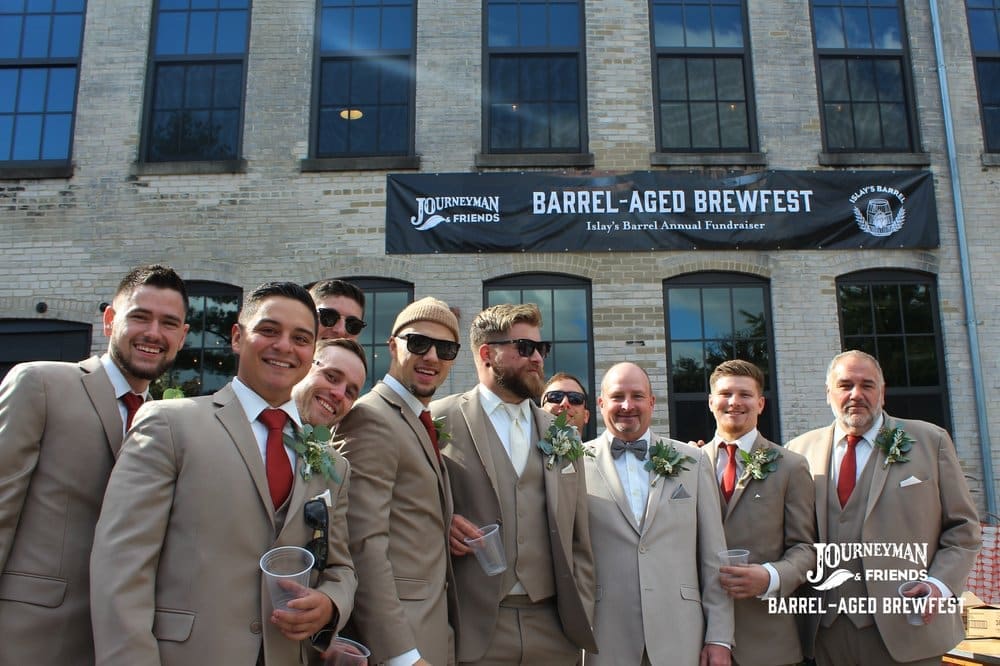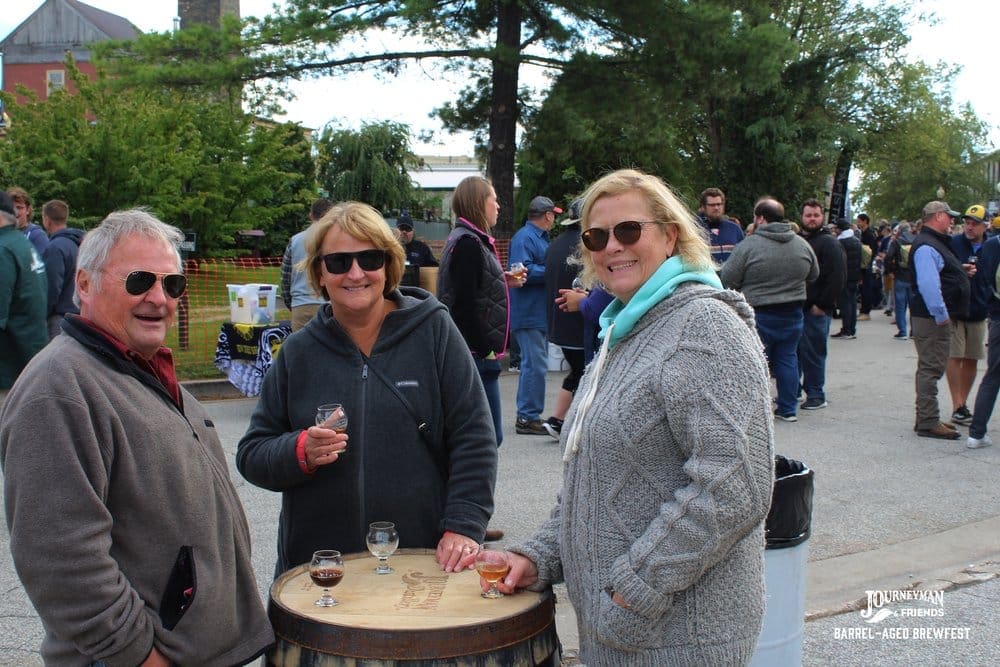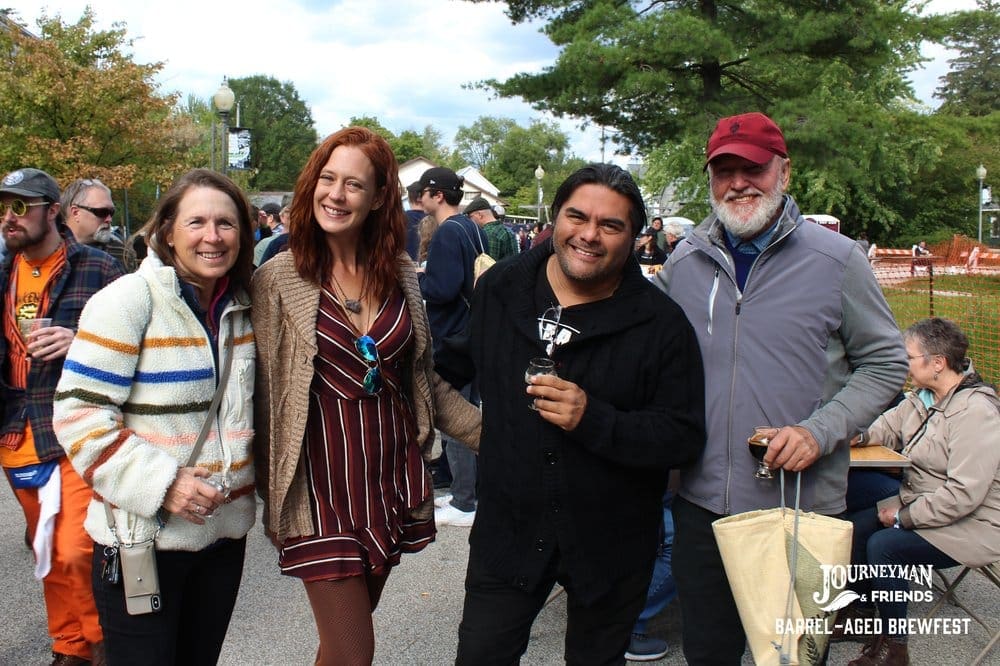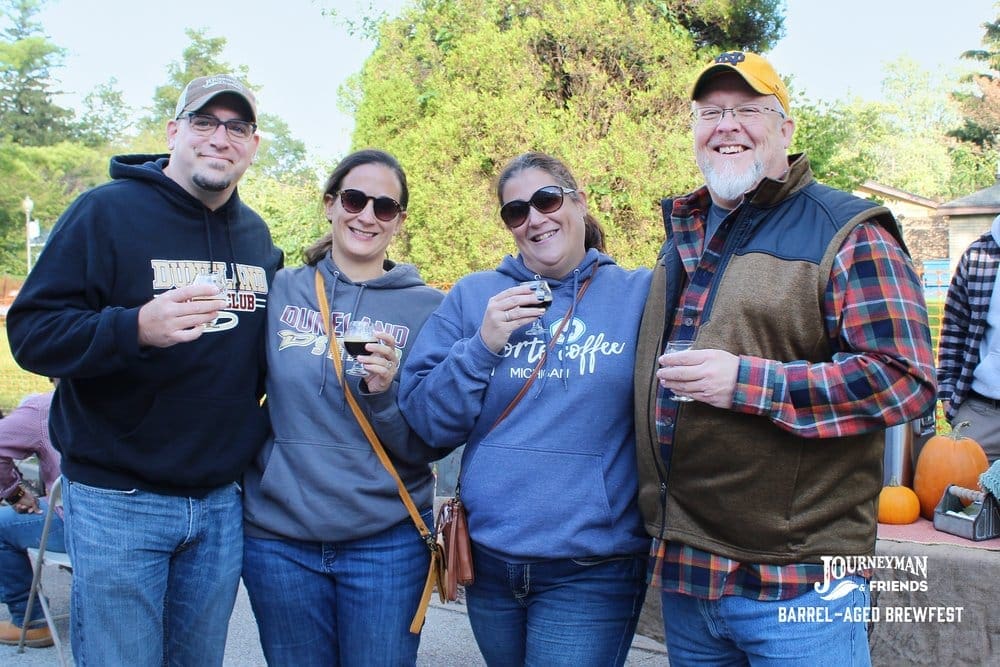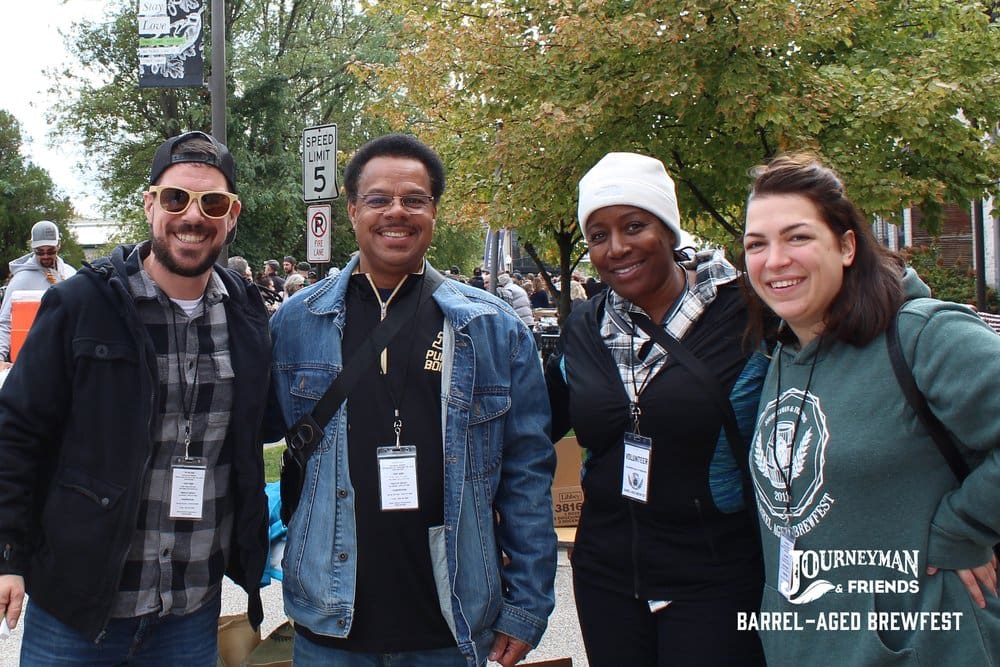 THREE OAKS, MI—Journeyman Distillery hosted its annual festival of small-batch brews on Saturday, October 16th, and the festive street in front of the distillery was filled with mayhem and merriment. More than 500 revelers joined in the celebration of craft collab creation at its best.
Over $20,000 was raised to benefit Islay's Barrel. We felt the love from all the participants and now we can share the bountiful barrel love. We are going to send a lot of happy campers to camp next summer.
Our fourth annual Barrel-Aged Brewfest featured barrel-aged beverages from dozens of breweries, wineries, and cideries in a friendly competition for bragging rights and the coveted Golden Barrel trophy. 18th Street Brewery took home the trophy with their 'Cinn-Again' a Russian Imperial Stout with Cinnamon and Marshmallow barrel-aged in a Corsets, Whips & Whiskey barrel. Phenomenal was the primary tasting note with Cinnamon, Chocolatey, Creamy, and Christmas Spices mixed in for the win.
The top 4 runner ups in no particular order:
Haymarket Brewing: Gin Ricky Bobby – Blood Orange Blonde (aka B.O.B.) B/A in BA Bilberry Black Hearts Gin barrel with hints of Lavender, Floral, Piney, and Minty, great spin on a Gin barrel-aged beer.
2 Toms Brewing: Banana's Foster B/A in a Featherbone Bourbon barrel
with a well-balanced tasting Clean, Crisp, nutty, and Banana flavors.
Saugatuck Brewing Co: BBA Lux #13 B/A in a Featherbone Bourbon barrel creating a classic BA Imperial Stout which was Thick, Sweet, and heavenly.
Burn 'Em Brewing: 2021 Anniversary Ale – Belgian Quad with strawberries and cocoa nibs B/A in a Buggy Whip Wheat barrel.
A big strong beer – Whiskey Forward, Creamy, and Caramel forward.
We want to salute the full lineup of competitors:
18th Street Brewery, Burn 'Em Brewing, Crooked Ewe Brewery, Great Mead Hall & Brewing Co., Pigeon Hill Brewing Company, The Livery, Exit Strategy Brewing, Whiner Beer Co., Haymarket, Misbeehavin' Meads, Wolf Den Brewing, Odd Side Ales, Seedz Brewery, Greenbush, River St. Joe, Virtue Cider, Two Toms, Blockhead, Dablon Winery, Silver Harbor Brewing, Saugatuck Brewing Co. and Tapistry Brewing.
This is an official call out to new and old participants to get ready for next year's Barrel-Aged Brewfest. We are upping the stakes for the winner of the Golden Barrel trophy to create a small batch Journeyman collab spirit in a signature package with us. See you in the street, with the barrel to beat. 2022 Brewer Application
Visit @JourneymanDistillery on Facebook for future event details.