FOR CRAFT WHISKEY DISTILLERS, A LOOMING BARREL SHORTAGE IS BAD NEWS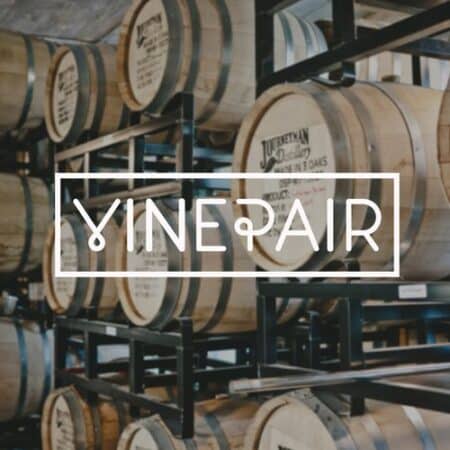 VINEPAIR.COM
SUSANNAH SKIVER BARTON
No industry has been left untouched by pandemic-related disruptions, and distilling is no exception. From shutdowns and glass shortages to paying more for just about everything, the spirits world has been rocked more deeply than at any other time since Prohibition. And the latest issue may be the most serious yet.
Multiple whiskey distilleries have reported an imminent shortage of barrels, confirmed by reports from a number of cooperages. "It's a looming problem," says Colin Keegan, owner of Santa Fe Spirits. "We were warned by our barrel supplier (Kelvin Cooperage) in December, so we placed our first order of the year as a larger one. It's usually six weeks delivery, and now it is six months."
At FEW Spirits, this year's supply of barrels is secure, but founder Paul Hletko has been hearing murmurs about a potential shortage — and they're getting louder.
"All our coopers are calling us up, telling us to get our orders in now," he says. "A major barrel crisis is coming."
But for some distillers, the shortage is already here. Journeyman Distillery normally buys some of its barrels from Independent Stave Company (ISC), but owner Bill Welter was recently told that his 2022 order would be capped at the level he bought in 2021 — a problem for the growing company.
"We're fortunate in that our barrel suppliers gave us a heads up so we were able to pad the inventory,"
he says, noting that The Barrel Mill, another longtime supplier, is able to meet Journeyman's shortfall this year.
BARREL SHORTAGE REDUX
"We are definitely entering what I call barrel shortage 2.0," says The Barrel Mill's vice president of marketing, Richard Hobbs, referring to a deficit that occurred about a decade ago across the cooperage industry because of a lack of wood. "At that point … we had to turn away a lot of business, which we don't like, and that's happening again." While cold calling potential customers is a normal part of doing business, Hobbs has lately fielded a rising volume of inquiries from new clients, including "a lot of people that normally wouldn't even answer an email or phone call from me," all of them seeking barrels.
Article Source - Read More