"15 All-American Cocktails For July 4Th Weekend—And Beyond"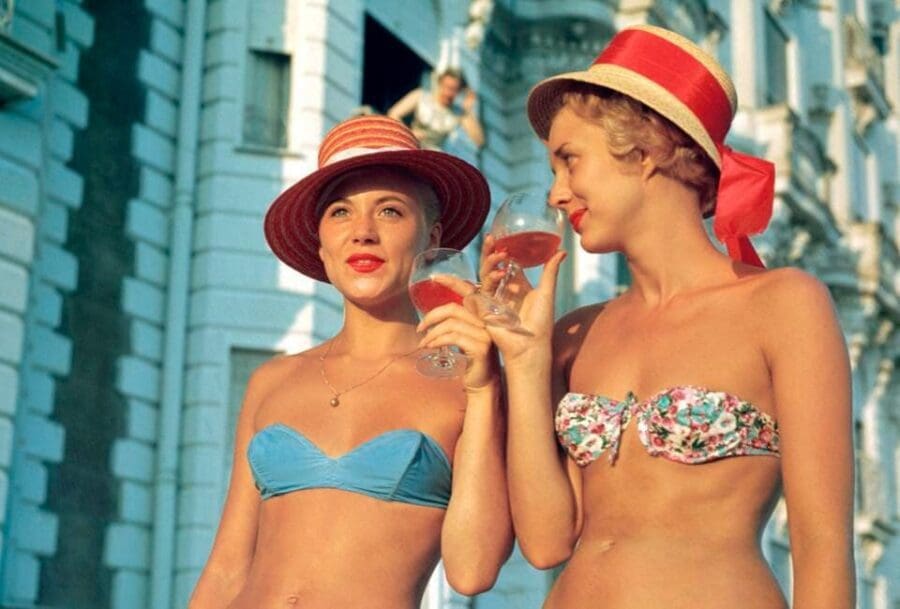 American holidays—specifically, Independence Day—mean a lot to me.
You see, I'm a first-generation immigrant: I became a citizen of the United States seven years after I moved here from Asia at age 25. And the road to citizenship was long—quite possibly the most difficult endeavor I ever tasked myself with.
So every year, when July Fourth comes around, I celebrate with gusto because it reminds me of everything and everyone who helped get me here. It truly took a village (and an excellent immigration lawyer) for me to find my footing. And for that, I am grateful.
As always, I'll be toasting with all-American cocktails made with all-American spirits…the way God intended. Here are 15 superb patriotic potions, should you choose to do the same—which I highly recommend.
"Nothing says independence like a locked and loaded flask filled with our award-winning Corsets, Whips, & Whiskey infused with Bilberry Black Hearts gin, blackberries, and ginger. It's ready to take on backroads or backyard adventures. We celebrate and honor those that blazed new trails before us, by making new history and adding to the story of America. United we Whiskey!"
—Bill Welter, founder of Journeyman Distillery
HUNTER'S FLASK
Ingredients:
2.5 oz. Journeyman Corsets, Whips, and Whiskey
1.25 oz. Journeyman Bilberry Black Hearts Gin
6–8 blackberries
1 tbsp chopped ginger
½ sprig rosemary
1 tbsp raw sugar
Method: Combine whiskey, gin, blackberries, and chopped ginger in a mason jar and let macerate overnight. The next day, remove the fruit and ginger from the jar, and add them to a saucepan with 2 ounces water, raw sugar, and ½ sprig of rosemary. Bring to a boil and then cut the heat. Combine the infused spirits with the syrup and let cool. Remove the solids and strain the liquid through a filter. Fill your flask and let the adventures begin!
Article Source