"Conditional Rezoning For Proposed Additions To Journeyman Distillery Approved"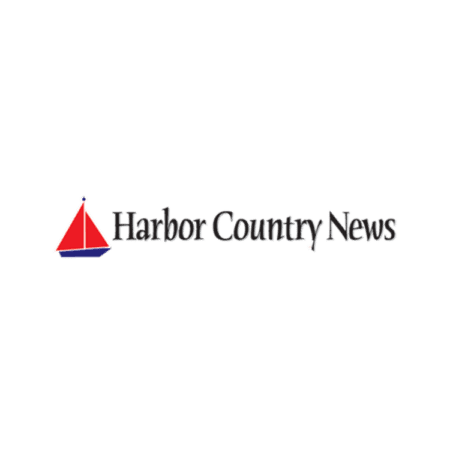 THREE OAKS — The conditional rezoning of 18.25 acres adjacent to Journeyman Distillery at 109 Generations Dr. to make way for a whiskey barrel storage and aging facility (known as a "rickhouse") with an attached event space, a tasting room, a bottling and distribution building, and recreational amenities such as walking paths and pickle ball courts, was approved by the Three Oaks Village Council during its July 14 meeting.
A detailed site plan for the proposed Journeyman additions must still be approved by the Village Planning Commission.
Prior to Village Council discussion and a 7-0 "yes" vote, a series of citizens spoke about the conditional rezoning request.
Comments included:
Jason Milovich said "I have been here long enough to see a town that was bankrupt, and the downtown that was anything but thriving, and now I see places like the Journeyman and Froehlich's among others that have brought our town back on the map." Milovich said he feels the proposal ultimately is "good for the downtown."
Suzanna Bierwirth said she wants to see the village united, not divided.
Ray Barskus said he thinks Journeyman Distillery had a huge hand in turning things around for the positive in Three Oaks and said he supports the conditional rezoning request "for the economic and job benefits that it provides to this community."
Peggy Zekel said she can remember when most of the storefronts were empty, adding that Froehlich's and the Acorn Theater "were the two staples" that helped make Three Oaks a thriving community. "And Journeyman was definitely a part of that," she added.
Tom Balich (who has worked at Journeyman for nine years) said "I'm very excited for this plan," adding that a rickhouse and a bottling facility are needed improvements.
Tom Pauly said he thinks the proposal could be very good for the village of Three Oaks, adding that he has a few concerns such as seeing a walking path from the area in question leading to Elm Street and wanting to know how traffic will get to the new facilities.
Nancy Hertel said she is "somewhat concerned about the impact on the village without further study of the proposal," including safety issues related to vehicles turning by the railroad tracks, the impact on the village lagoon system, parking, and potential noise from the facility. "I'm not saying that I'm against the proposal, what I'm saying is I that think those things should be done before you enter into a conditional rezoning agreement."
Chuck Sittig, president of the Region of Three Oaks Museum Board, said "we have written a letter of support" for the proposal which includes concerns in areas such as parking, potential street design, sidewalks and walkability.
Journeyman Distillery owner Bill Welter later noted that the front of bottles produced by the distillery say "Three Oaks, Michigan."
"Joanna (his wife) and I, we put our heart and soul into this business, we've pretty much worked non-stop for the last 10 years to get it where it is and we're extremely proud of Three Oaks," Welter said. "We don't want to stop. We want to have that Three Oaks name around the country and around the world."
Welter said Journeyman had increased the number of states it distributes its products in from 19 last year to 30.
He told village officials they would work to address concerns in areas such as parking and road access.
The conditional rezoning approved by the Village Council on July 14 mirrored a request OK'd 4-1 by the Village Planning Commission during a June 16 special meeting.