Journeyman Distillery Hosts First, "World'S Best Putter" Competition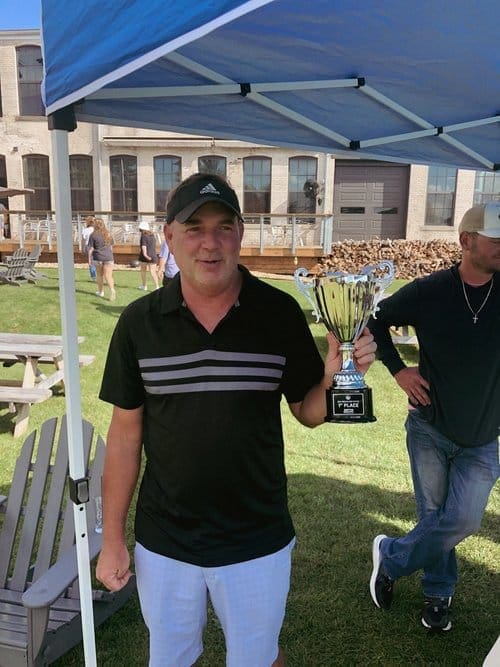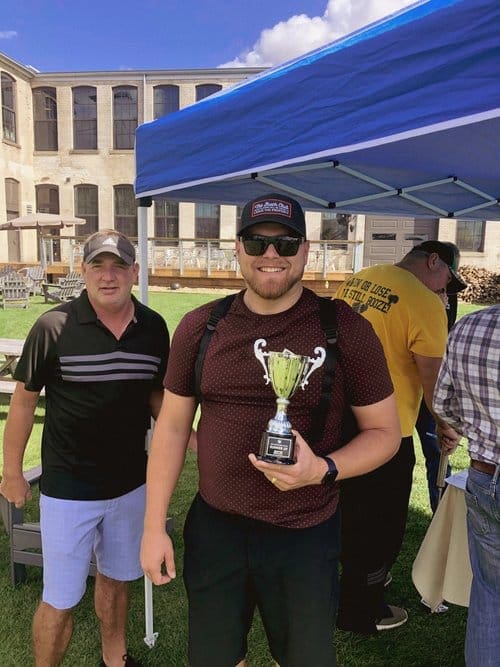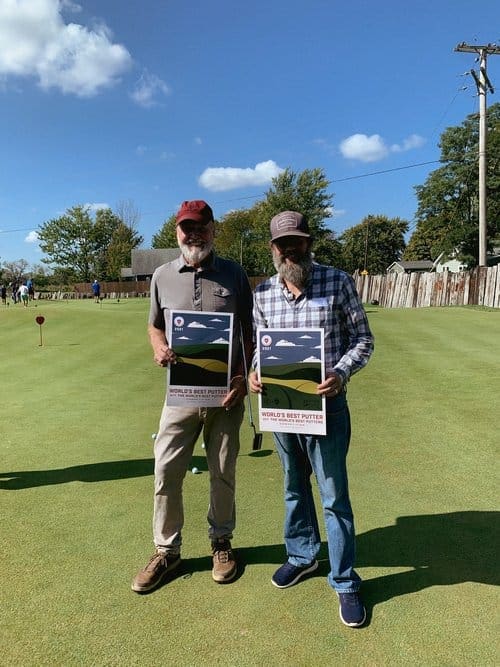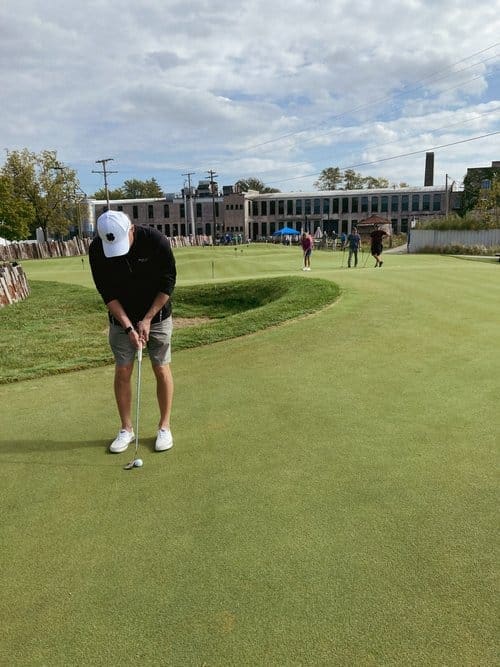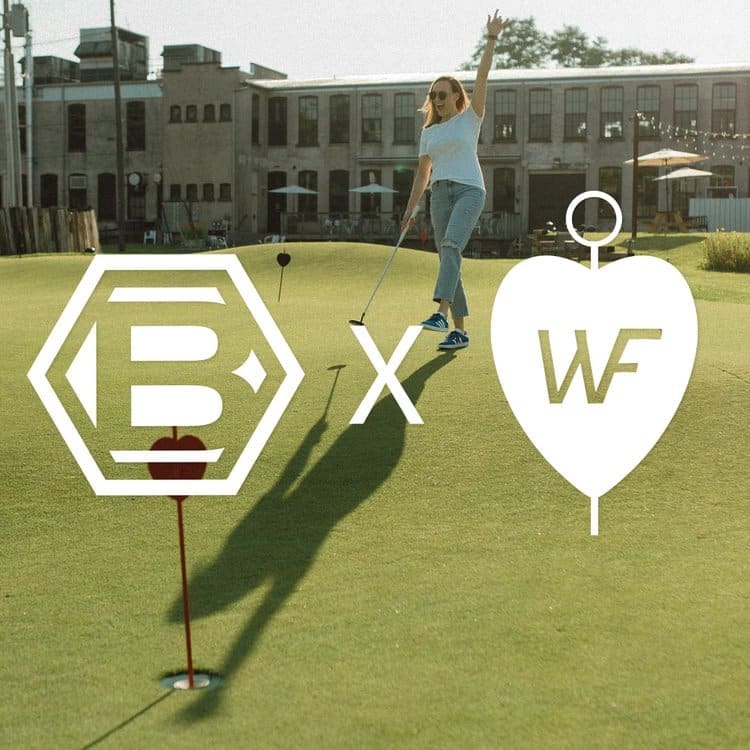 On an unseasonably warm October, Saturday Journeyman Distillery hosted its first, World's Best Putter Competition. Over 40 golfers participated under sunny skies on the Distilleries putting course, Welters Folly, to determine who would be crowned the World's Best Putter. Rich Butler played a very consistent and nearly flawless round with 14 two putts and 4 three putts and was victorious with a total score of 40. Rich just barely edged out Tim
Ahline and Tom Newton who both carded 41's. Rounding out the group were Khris Merrill, Cory Muro, and Jack Sperague with 42's.
Participants and bee's alike enjoyed complimentary samples of LFR, Cherry Pit Spitter, and OCG.
Bettinardi joined us with some of the worlds best putters. Many participants and guests having the opportunity to try out their favorite putters.
Other notable highlights:
The lowest front 9 scores went to Tim Ahline with a 19. The lowest back 9 score went to Chuck Welter with an 18.
While there was no official skins game, had there been, there would have only been two skins. The first at hole #1 going to Angie Schroeder with an ace and hole #17 to Jared Kuehner also with an ace.
JOIN US FOR THE 2022 WORLD'S BEST PUTTER. SIGN UP BELOW.
2022 Sign Up