The 7 Best Wheated Whiskey Alternatives To Pappy
THE MANUAL - BY PAT EVANS
Pappy Van Winkle is a cult favorite among bourbon lovers, but it has become such a sought-after commodity that most whiskey fans realize its exorbitant price and scarcity might mean it's not really worth the time and expense required to secure a taste.
Pappy's mythos is now so large, sports writer Wright Thompson even tackled the subject in the book Pappyland, an incredible look at the history of the whiskey and the trials of fatherhood. The pen-to-paper treatment only adds to the grandiose legend the whiskey holds. But, the truth is for most whiskey drinkers, the price-to-taste ratio on the juice just is not there.
Yes, Pappy is a very good whiskey, especially the 15- and 20-year-old expressions, but is it really worth spending thousands on a bottle, or hundreds for a pour at the bar? It all depends on your means, of course, and for those of us without expense accounts or trust funds, there are some excellent and affordable alternatives to drink instead. Pappy, which is distilled at Buffalo Trace, is a wheated bourbon, which means that wheat is the secondary flavoring grain in the mash bill instead of the more common rye. This generally gives the whiskey a softer, sweeter, fruitier flavor. So for those who have hopped off the Pappy wagon, here are seven alternatives that are just as good — and a whole lot cheaper — to drink now.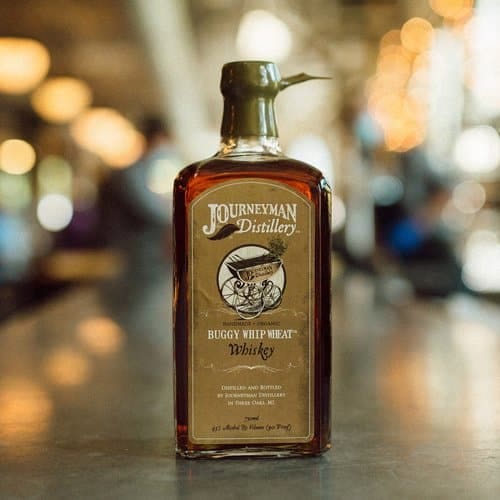 JOURNEYMAN BUGGY WHIP WHEAT
When Fred Minnick likes a whiskey, the whiskey world should pay attention. When it comes to wheated whiskey, Journeyman Distillery makes a fine one, garnering Minnick's Best Wheat Whiskey in 2020. The Michigan-made whiskey is 100% wheat, and it's the cask strength version that came through.
Article Source