"The Most Innovative American Whiskeys Of 2021"
JOURNEYMAN FIELD RYE AMONG THE MOST INNOVATIVE WHISKEYS OF 2021
We covered several of our favorite categories in the world of American whiskies in the past week…
Today we bring you the best in innovation — meaning distillers and artisans who are looking to expand the thinking of what exactly constitutes a whiskey, and elevating the craft to new levels.
Like Texas, Colorado, Washington and a couple other states have accomplished, Michigan is also looking to establish itself as a distilling capital of America. Three Oak, Michigan's Journeyman Distillery aims to add to the Wolverine State's sheen with their handcrafted, organic, kosher and locally sourced grain spirits.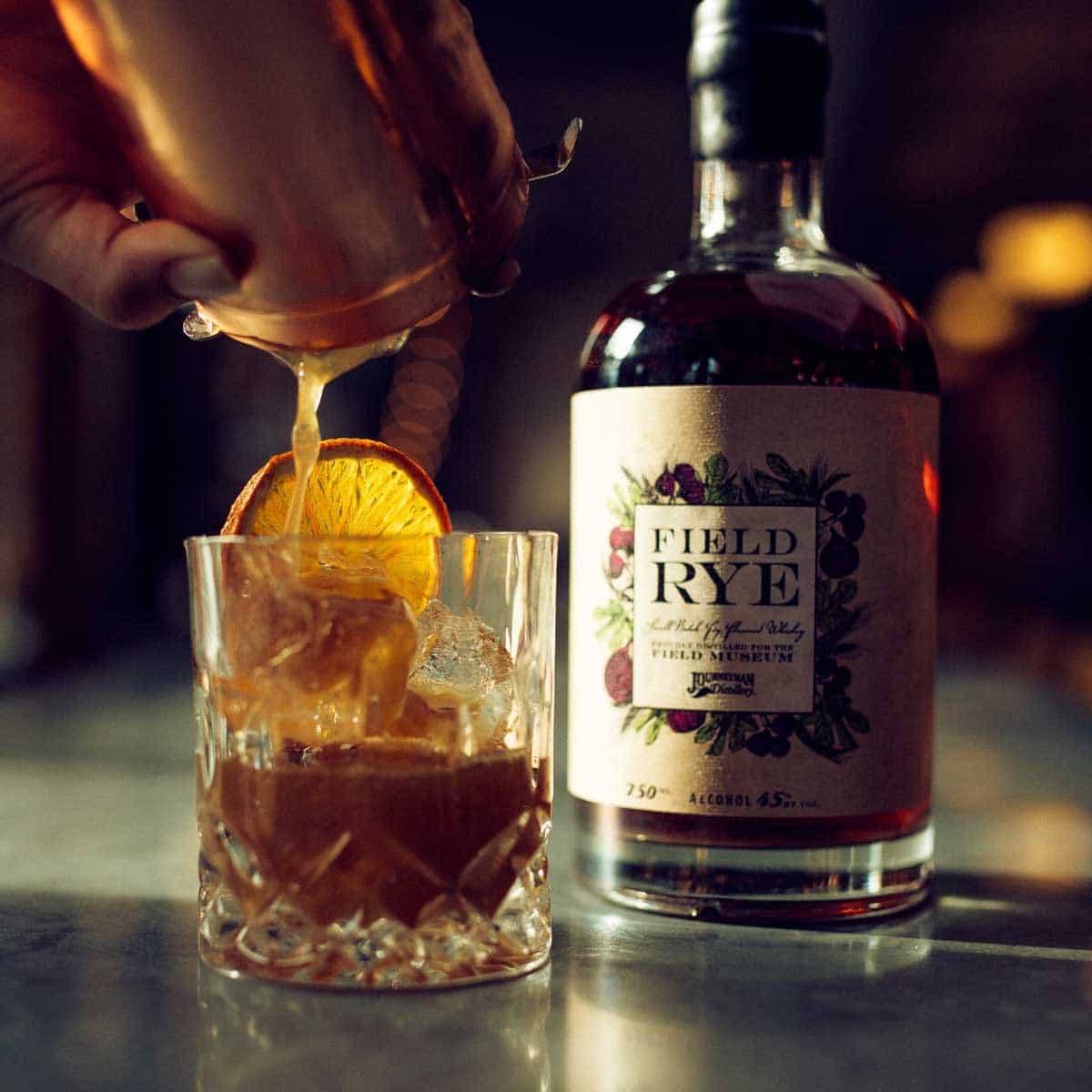 Produced in a former buggy whip and corset factory, the Welter family's flagship product, Last Feather Rye, is one of the few wheat-heavy rye whiskies on the market and is the base spirit for what we think is Journeyman's most interesting expression — a collaboration with Chicago's Field Museum.
"I was a big fan and thought it would be an amazing opportunity to work with an American icon," says Bill Welter about his inspiration to collaborate with the world famous natural history museum.
So Welter started with his family's Last Feather Rye, poured it in stainless steel, then dropped in black mission figs to soak for 90 days.
While the initial collab started with only 500 bottles (sold at Journeyman and Field Museum exclusively), its word-of-mouth success assured Journeyman Field Rye is now an ongoing concern. The world's oldest all natural sweetener adds a beautiful purple hue to the whiskey, and a nuanced, well-balanced ripe plum body. $60 / 45% ABV
See full Article